UK PM Rishi Sunak Plans Curbs On Foreign Students To Control Migration; Several Universities Could Go Bankrupt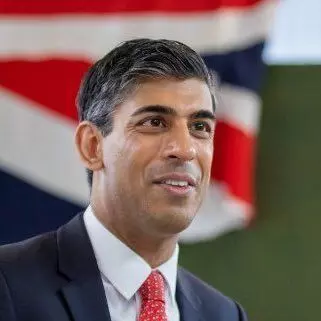 WORLD NEWS
NPG.News Desk. UK Prime Minister Rishi Sunak and his cabinet are considering to introduce curbs on the entry of foreign students to the UK saying they are enrolling for "low-quality" degrees and bringing dependents, news agency BBC reported citing officials from Downing Street.
Sunak's spokesperson said the idea was being discussed as official figures showed net migration to the UK touched the half a million mark, setting a new record. However the spokesperson did not define what the government means by "low quality" degree.
The UK authorities's considerations for rising migration have been set off by the newest Office for National Statistics (ONS) figures this week that confirmed an enormous leap in number of migrants. Net migration to the UK rose from 173,000 in 2021, to 504,000 this 12 months – a rise of 331,000.
The National Union of Students (NUS), which is the largest union of students, with an office and active membership in all British universities, called the 10 Downing Street's statement "laughable". The NUS said that considering Britain's skills shortage, erecting barriers for international students would be absurd. Scholarships for international students are limited and they are very selective, as a result of which only people from privileged backgrounds pursue education in the UK, most of whom are from China and India. British universities actually have dedicated offices to attract more students from abroad.
The Department for Education could raise concerns over universities' funding if the number of high-fee-paying international students is cut. An adviser on immigration policy has warned some universities could go bankrupt if there is a clampdown on so-called "low-quality" degrees. Chair of the government's Migration Advisory Committee, Professor Brian Bell, told BBC Radio 4's Today programme this could "send many universities over the edge,"particularly in poorer regions.
The Sunak authorities has promised to chop web migration within the UK with India-origin Home Secretary Suella Braverman earlier complaining about Indian college students overstaying within the nation. "I have concerns about having an open borders migration policy with India because I don't think that's what people voted for with Brexit. Look at migration in this country – the largest group of people who overstay are Indian migrants," she had stated.