IAS N Sridhar appointed CMD of National Mineral Development Corporation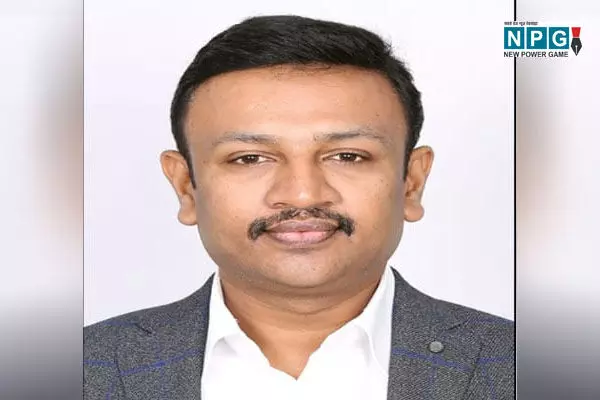 Hyderabad. N Sridhar has been appointed as the Chairman and Managing Director (CMD) of National Mineral Development Corporation (NMDC). Sridhar is presently holding the responsibility of CMD of Singarani Coal Mines. He will succeed Sumit Deb as the CMD of NMDC who is relieved from the services of the Company on 28 February 2023 on attaining the age of superannuation. The Public Sector Selection Board of the Government of India officially announced Sridhar as the new CMD during a key meeting that took place in Delhi today. N Baijendra Kumar of the Chhattisgarh cadre, an IAS from the 85th batch, served as the CMD before Sumit Deb.
The new CMD Sridhar is a 1997 batch IAS officer. He has held the responsibility of Special Secretary to CM in Andhra Pradesh for three years. In addition to this, he has served as the district collector for Warangal, Anantapur, Krishna, and Ranga Reddy. Also the director of Kakinada Port in Andhra. The special thing about Sridhar is that he is serving as CMD of Singarani Coal Mines for the last eight years. His work in SCCL was very good. After the formation of Telangana state, his cadre changed from Andhra Pradesh to Telangana.
Chhattisgarh has two IAS.
Sridhar is an IAS from the 1997 batch. In Chhattisgarh, there were three of his batch of IAS officers. Nevertheless, now that M. Geetha has passed away, there are only two. Niharika Barik and Subodh Singh. remarked that Bastar in Chhattisgarh is where more than 75% of NMDC is produced.